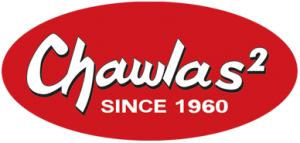 History of Chawla's
Born in UP, brought up in Punjab – probably this is how one can sum up the Chawla's 2 Since 1960®, Also known as (Chawla's Chicken). Registered Copyright Number A-84674/2009.
It all started one day at Haldwani in 1960's, District Nainital. Late S. Attar Singh Chawla was trying to improve upon one of his favourites recipes in the restaurants in his free time when he ended up with the one, which was to become ALL-TIME GREAT. Chawla's2 CREAM CHICKEN was BORN to live FOREVER.
It is quite different and colour and taste as the ingredients used are different than the routine ones. Red chillies and vegetable oils are not used. It is cooked in milk and cream and delicately flavoured with black pepper and green cardamom. That's why it is very light on stomach, tasty and easy to digest.
It is served with bread and mint chutney. You will find many people getting it packed taking home to enjoy with family. The exotic flavours of Chawla's2 cuisine have been tantalizing Indian palate for several generations.
Chawla's Chicken (Chawla's2) is one of the biggest food chain in India specializing in Indian cuisine. It has been in this business for past several years and has served millions of food lovers in these years that can couch for its authenticity and great taste. Chawla's2 started its new branch in Ludhiana on March 17, 1985.The Chawla chicken restaurant was opened in the city beautiful Chandigarh in 1991 and spread in Punjab and northern India.
Chawla's Chicken has 110 outlets in India, it also has outlets overseas also. Today the popularity of it is evident from the fact that starting from Northern States, it has now spread all over India. There are 13 outlets in Delhi NCR alone.
Our Strengths
The acceptability:
The acceptability of Indian fast food is increasing every day. In a recent report published, the acceptability of Indian cuisine is growing DECISIVELY than other popular cuisines like Chinese. This strongly confirms the fact that Indian food is here to stay. It is bound to become the most preferred food of the world as Chinese food did in the Early Nineties.
Uniqueness:
The delicacies, like Butter Chicken and Kadai Chicken are not so common for Indian food lovers and yet so unique with Chawla's
2
, because of the manner of Preparation, Authenticity and usage of Specially Blended Spices.
Opportunity:
Chawla's
2
is looking for a major expansion in various parts of India. It is also looking for opening outlets in USA, UK, Australia, Singapore and Middle East.
It is looking for individuals who have a great taste for Indian food and want to have a business opportunity which will help them to offer the best Indian cuisine to its patrons. Indian fast food happens to be one of the most promising business opportunities in the coming few years. It is a low cost business opportunity.
Our Mission:
To create the biggest chain of Indian family restaurant in India & Abroad .
To take the number of Chawla's2 outlets to 150 in the next 2 years.
To further expand the network and reach out to Global Markets and cater to the ever-increasing demand for Indian cuisine worldwide.
To position Chawla's2 as the only authentic Indian food restaurant.
To create an Indian fast food chain available all across the world.
About Cream Chicken
Chawla's2 special Cream Chicken started in Nainital in the 1960 when late Sardar, Attar Singh Chawla father of D.S. Chawla, T.S. Chawla & I.P.S. Chawla, dished out his very own "Kali Mirch Ka Chicken", which instantly became a favourite with all. The family then improvised on the basics, adding another spice here and a little more pepper there and thus was born the CREAM CHICKEN.
A tender broiler is cut into bite-size pieces which are then cooked in a combination of milk and cream with a sprinkling of onions and "Methi" leaves on a slow fire till it is half done. Then, pepper which is the main spice, other spices and herbs are added to it to give it just the right taste.
The preparations is totally of milk products. No water, red chillies and any type of ghee or oil is used. The total cooking time is about 12 to 15 minutes. Though the dish is not on the spicy side, more pepper can be added for those who want it more spicier and for those who find this bland, green chillies are added to make it really "Karara"
Company Profile
Chawlas Venture is one of the biggest food chain Company in India. Chawla Venture has been in this business for past 61 years (established since 1960) and has served Millions of food lovers in these who can couch for its Authenticity and great taste.
Chawlas Venture has approx 85 Franchise outlets in India.
Company has well repudiated name in North Indian Food, Biryanis, Sizlers and Kebabs.
Company has 6 company owned outlets.
Turn over of company's owned outlets is approx 18 Million INR.
Company has a big pool of trained Chefs and it runs Training and development exercise for its chefs on regular intervals to ensure the quality of the products is retained in all its outlets. And the company has 2 training centres one in Delhi and other one in Ludhiana.
Company spends approx 4 Million INR per year to train the cooks.
Company is looking for opening outlets in U.S.A, U.K, Australia, Singapore, and Middle East.
Company has created strong and proven business system in past several years. And the associates right from day one shall use proven system.
Company always saves the franchisee from going through all the teething problems one has to face while starting a new set up.
Company has developed its own range of spices, which is used in all its outlets. This also ensures uniformity in the flavours and products.
And above all Company always insure that franchisee should get a low break even and high profit model outlet.